The Rise of Male Face Market! "Male Appearance" Economic Era is Coming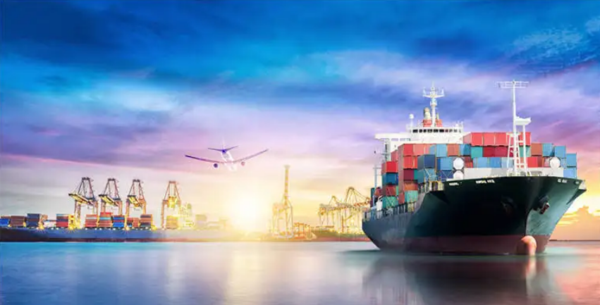 Nowadays, more and more "refined boys" not only pay attention to skin management, but also many boys choose to make up when they go out. If you still have a stereotype that makeup is just a girl's right, you may have a generation gap with this generation of young people. Beauty is not only exclusive to girls, skin care and makeup are also very common among men.
"Delicate boys" have become more and more, which also leads many men to spend "face". More ordinary men began to pay attention to clean face, including skin care and hair care. More and more data surveys show that a new beauty group is awakening.
01、The Rise of "Male Appearance" Economy
In fact, in Europe in the last century, men were more interested in dressing themselves than women at that time, but later because of war and other reasons, men no longer pursued refinement. In Japan, data shows that 60% of male high school students will make up at different levels, and most male college students will also carry cosmetics in their bags, because this is a normal operation for Japanese men, and also a way of giving respect to others. Shiseido, a very famous cosmetics brand in Japan, launched the men's line during this period and later became a global leader in the field of men's cosmetics.
With the gradual rise of men's aesthetic consciousness, men have also shown great purchasing power in the field of skin care and cosmetics. In some areas, men's purchasing power even exceeds that of women. Especially in the semi saturated state of female cosmetics and skin care market, these male consumer groups with the post-95 as the mainstream will create a larger "he" market.
According to data, the global men's cosmetics market will reach more than 70 billion dollars in 2023, of which China will reach 20 billion dollars. Of course, it is not just China. In Europe, the United States, Japan and South Korea, the male beauty and skin care market has witnessed explosive growth. Through the spread of social media and e-commerce in recent years, more and more men began to accept and use these cosmetics. Lotion, essence, concealer, perfume, liquid foundation, which are closely related to women, are also gradually moving closer to men and onto men's washing table.
According to the Report on the Development Trend of China's Domestic Cosmetics in 2020, the online transaction volume of men's comprehensive care products in 2019 increased by 24.5% year on year. In addition, the contribution of men to the cosmetics category of Tmall Online increased by 41.5% year on year.
These data all show that the male cosmetic care market will have a great prospect, and because of the high brand loyalty of men, it will continue to automatically attract new users.
02、KOL's Influence on "Male Appearance" Economy
Users who often visit Instagram and YouTube should all know the celebrity James Charles. The blogger has 20 million+fans on Instagram and YouTube, because his superb makeup technology and unique personal characteristics make him have tens of millions of traffic.
Li Jiaqi, as the leading e-commerce live blogger, is also a famous beauty grass planter. I believe you have heard of "OMG, buy it". These celebrity effects not only drive the sales of cosmetics themselves, but also drive many men to step into the beauty skin care market.
03、The Male Market Has Awakened
At present, international senior cosmetics brands have set up product lines for men, such as Chanel, Estee Lauder, Shiseido, etc; Emerging domestic markets have also entered the men's skin care market, such as lark, Winona, Dabao, etc. However, in the case of the full range of these brands, both men's and women's products, the product logic is more women oriented, lacking the products to explore the pain points of men, as well as the lack of specificity and innovation, which also led to the emergence of emerging brands, such as Li Ran and other brands, which were established specifically for men. Liran, which was established in 2019, has now received six financing, with the financing amount exceeding 450 million yuan.