China's Cross-Border E-commerce Has Entered The Era Of "Maintaining Stability And Improving Quality"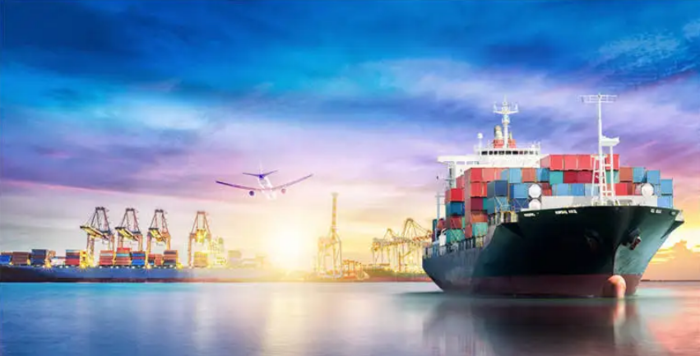 While domestic consumers are "buying the world", more and more "made in China" are "selling the world" through cross-border e-commerce channels. In recent years, China's cross-border e-commerce has developed rapidly. According to the data of the General Administration of Customs, China's cross-border e-commerce import and export will reach 2.11 trillion yuan in 2022, up 9.8%. Among them, export was 1.55 trillion yuan, up 11.7%, and import was 0.56 trillion yuan, up 4.9%.
Cross-border e-commerce has become an important part of China's import and export trade. While the market is booming, cross-border e-commerce has ushered in a number of supportive policies, which are continuously beneficial.
A few days ago, the Ministry of Finance, the General Administration of Customs and the State Administration of Taxation jointly issued the Announcement on the Tax Policy for Export Returned Goods of Cross-border E-commerce. Within one year from the date of the publication of the announcement on January 30, the goods (excluding food) declared for export under the cross-border e-commerce customs supervision code (1210, 9610, 9710, 9810) were returned to the country in their original state within six months from the date of export due to unsalable and return reasons, It can realize "zero tariff" for returning goods into China.
Industry experts believe that with the gradual implementation of the policy dividend, the advantages and potential of cross-border e-commerce are expected to be further released.
With the increasing market and policy good news, many opportunities also emerged. More cross-border e-commerce began to think: how to lay a solid foundation in 2023 after many uncertainties, so that enterprises can firmly grasp every opportunity at present and move forward steadily?
In recent years, as more and more enterprises choose to enter the bureau and become "seafaring people", the cross-border market tends to mature. If players in the game want to continue to gain in this track and expand their scale, they will have to "fight and upgrade" and overcome the "pain of growth".
Specifically, the "difficulties" of cross-border e-commerce are mainly reflected in three aspects: operating costs, external risks and business expansion:
From the perspective of operating costs, the price competition of merchants is becoming increasingly fierce, and the profit space is compressed.
The company of Chen Sheng (alias) is mainly engaged in outdoor, toy and pet products. With regard to the changes in the industry, Chen Sheng's biggest feeling after entering the industry for nearly ten years is that the cross-border e-commerce industry has become very popular at present. Because many sellers are making money, products are easy to be imitated and sold, and price war is the most effective. At the beginning, they can sell whatever they want, but now with more and more players, businesses need to derive their own designs, brands, etc.
As a result, operating costs have increased sharply and profit margins have been compressed. After saying goodbye to the "high profit" model, we should pay more attention to brands and patents, establish a flexible and high-quality supply chain, and continue to upgrade new products. This is Chen Sheng's reflection on the survival of the "Red Sea Battle" in recent years.
From the perspective of external risks, the global economic situation fluctuates, and the exchange rate fluctuation is a force majeure factor for cross-border sellers, which brings unexpected profits and also means that enterprises will face sudden losses at any time.
Many small and medium-sized export enterprises do not have a comprehensive understanding of the financial knowledge related to foreign exchange, and there is no professional foreign exchange management personnel to manage exchange rate risk. As a result, when the exchange rate fluctuates greatly, they tend to "suffer losses", and the exchange loss is a lot of money, and the actual income "shrinks" a lot.
Chen Sheng believes that selecting a reliable and professional cross-border payment platform requires not only the safe and rapid collection of sales receipts, but also professional foreign exchange hedging tools to reduce the cost of capital exchange. "The foreign exchange products of Wanlihui are very easy to use. The designated exchange rate reservation withdrawal and exchange rate reminder tools can help us grasp the exchange rate fluctuations in a timely manner. There are also exchange rate flash coupons, and more money can be exchanged."
From the perspective of business expansion, it is well known that to expand overseas markets, cross-border e-commerce enterprises must face not only the time difference and the complex and volatile international economic environment, but also the language and cultural environment with various levels and large differences.
How to select suitable e-commerce platforms and open stores quickly has also become the primary difficulty for Chinese cross-border brands to explore overseas markets.
After two years of increase in the export e-commerce dividend generated by the epidemic, China's cross-border e-commerce began to enter the period of "maintaining stability and improving quality", and its core point is still to achieve the steady growth of enterprises by reducing costs and increasing efficiency and expanding store channels.
"Our philosophy is to be stable first". Chen Sheng has been working in the cross-border e-commerce field for nearly ten years. He believes that his company's consistent criteria are "stable" in terms of products, supply chain, operation, financial compliance and channel selection.
At the beginning, the research and development team aimed at the boutique route, established its own brand, made patent applications, and promoted the research and development team to upgrade and change the model of new products on the old products of mature categories. Mr. Chen said, "Once we have good products, we can quickly open the model and customize".
In the selection of payment companies, the word "stability" also runs through the whole process. "Wanlihui was chosen because it was a brand owned by Ant Group. After all, no one in China would not know about Alipay. Choosing a collection service provider depends on its capital and technical strength, and whether its financial license is complete, so you dare to put your money here for management," Mr. Chen explained.
Fund security, timeliness of receipt and flexibility of distribution are all important criteria for measuring payment service providers. Wanlihui has also gradually upgraded to become the "accessible capital management expert" of cross-border small and medium-sized enterprises, reducing the cost and threshold of payment and financial services through technical means, providing innovative industrial products, helping sellers improve the efficiency of capital turnover, while having the unique advantages of flexible payment and high security.
For cross-border enterprises that pay attention to the efficiency of capital turnover, a good cross-border payment platform can not only help cross-border e-commerce sellers get back their money safely, but also pay their money efficiently and flexibly.
"At the beginning of our business, we focused on the handling rate and the time of arrival. Now the company has grown larger, and once the money is received, it has to pay the supplier's payment, advertising, logistics and other service providers. It has higher requirements for the flexibility of funds. Now we pay more attention to the fund distribution function and the expansion of credit financial services. It is convenient to pay the supplier and service provider by Wanlihui, and also supports the US dollar/RMB loan, with low interest rate, and repayment as soon as you borrow, This coincides with our needs, "said Chen Sheng.