Amazon Will Officially Enter The NFT Field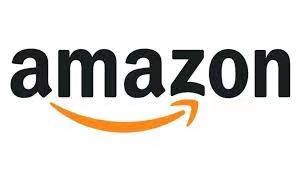 On March 7th, The Big Whale reported that the US e-commerce giant Amazon is preparing to sell NFT on its website, which will provide about 15 series after its release. The countdown to Amazon's NFT launch has begun. After months of development and some delays, The Big Whale said Amazon NFT will be launched on April 24th.
Due to the collapse of FTX, The Big Whale said the launch of Amazon's NFT market has been delayed twice in recent weeks. April 24th now seems to be the confirmation date, unless there are any new special events.
According to Blockworks, the launch time of Amazon's NFT platform seems to be still changing. It quoted two sources as reporting that the Amazon NFT platform will be launched no later than May this year. According to three sources familiar with the matter, Amazon is laying the foundation for its customers to purchase NFT related to real-world assets delivered to their doorsteps. For example, Amazon shoppers will be able to purchase a fashion oriented NFT connected to a pair of jeans and use a credit card to pay for it. The source said that the use experience is similar to any other product they purchase at Amazon.
Two other sources said that the company plans to notify every Amazon Prime member customer after its NFT plan goes online, with the launch area covering at least the United States, where Amazon currently has approximately 167 million Prime members. An Amazon spokesman declined to comment on the news.
It is currently unclear the specific details of the blockchain technology used behind Amazon NFT, but sources say the company has hired or is seeking to hire or collaborate with dozens of Web3 oriented developers. Several sources have stated that Amazon's intention is to create some type of private blockchain.
In early January of this year, Blockworks took the lead in disclosing the existence of the platform. It is reported that the platform will be available on the website of the American giant through the "Amazon Digital Marketplace" tab. This tab is initially only available in the United States, and the platform will gradually be opened to the rest of the world, including Europe.
Amazon's interest in blockchain has been increasing in recent years. According to CNBC reports in 2021, Amazon confirmed that it is recruiting cryptocurrency directors. "A spokesperson for the company once said in a statement, 'We are inspired by the innovation in the cryptocurrency field and are exploring what scenarios will be applied to Amazon. We believe that the future will be built on new technologies that can achieve advanced, fast, and low-cost payment experiences, and hope to be made available to Amazon customers as soon as possible.'"
At the same time, Amazon's cloud service company AWS also has a large layout in the Web3 field. On its official website, there are dedicated pages to provide services for blockchain enterprises. Whether it is a distributed blockchain network or a centralized database, AWS claims to be able to provide solutions for Web3 enterprises. In 2022, according to a report by Pinplay citing AWS employees' disclosure, the revenue generated by the blockchain business is expected to exceed half of AWS's overseas revenue.
However, the involvement of NFT in e-commerce platforms is not new. China's e-commerce giants are one step ahead of Amazon. On May 20, 2021, Taobao Alibaba Auction, a subsidiary of Alibaba, China's largest e-commerce giant, launched the country's first digital art auction, allowing users to directly purchase digital collections on its platform. On December 18, 2021, another e-commerce giant, JD, officially launched the Lingxi Digital Collection Platform and began selling digital collections. In China's unique 618 Shopping Festival and the Double 11 Shopping Festival, digital collections have become new promotional methods, attracting many brands and IPs to join.