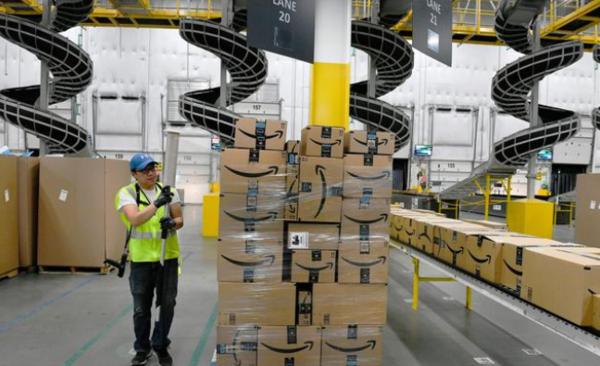 Recently, foreign media once again provoked false comments, saying that British consumer agency "Which?" It said that thousands of Amazon sellers turned to Twitter for "paid reviews" after investigation! The methods and patterns are still "change the soup without changing the dressing". First give good comments, and then refund. There are as many as 130 brands involved.
As we all know, Facebook is the preferred channel for swiping and commenting in the industry. Since Amazon and Facebook have cleaned up the swiping team several times in the past two years, and last year Amazon's title was "Iron Fist", the trend of swiping and commenting on Facebook has cooled down a lot. It also appeared earlier in Which In the report of.
The agency sent reporters to investigate when it sensed the situation on Twitter.
The reporter used a fake Twitter account to disguise himself as a melon eater who was willing to write good reviews. After searching for keywords such as "Amazon freebies", "Amazon free product seller for good reviews" and "free Amazon products for review", he got dozens of user lists.
The reporter contacted 30 of the users, 11 of whom (37%) did not reply. Among the 19 users who responded, some followed the account immediately after the reporter released the first article about Twitter that wanted to be a good review of Amazon products.
Most of the respondents said that they came from India, Pakistan and the United States, and are actively looking for users who can review in other countries.
The Twitter platform can be divided into two groups: sellers and commentators. Most of these Amazon sellers come from China, India, Pakistan and the United States, and they solicit commentators from Germany, France, Italy, Spain, the Netherlands, Sweden, Australia, Canada, Mexico, Russia and Japan on Twitter.
It is understood that you can get a refund of the product if you give 5 star praise. After the commentator places an order for the commodity, the seller will first return half of the price of the commodity, and then return the other half of the amount and commission after the commentator releases a five-star review with photos or videos.
These goods involve beauty cosmetics, children's toys, clothes, earplugs, wigs, mobile phone shells, stationery and underwear, etc.
In the whole survey, "Which?" A total of 53065 paid reviews were received from 132 brands, including Amazon's Choice products.
Most of these messages are spread through intermediaries (service providers), who generally guarantee to the "commentators" that the sellers they cooperate with are both young and old.
An interesting anecdote is that an intermediary spread the wrong message, saying that Amazon has a policy that does not allow consumers to buy more than one thing from the same seller at any time.
During the investigation, three accounts were closed due to "violation" of Twitter's user behavior rules, but most similar accounts are still active on the Internet. One of the intermediary's first promotional tweets about recruiting "tool people" was released in November 2017, which has been active so far.
The agency also found that in addition to paying for reviews, these intermediaries also help sellers delete reviews!
The "undercover" personnel gave a two star evaluation of a product, and then received a message from the comment agent. The other side said that if he deleted the negative evaluation, he would get a refund and a gift card of 15 pounds. In fact, this is also a common way for service providers to delete bad comments.
In this regard, Which We call on regulators to take strong action against Amazon, Twitter and other websites that have not done enough to detect and prevent false comments.
Twitter said it would use intelligent screening technology and manual censorship to take the initiative and step up the handling of similar behaviors. It is reported that Twitter has suspended many illegal accounts.
Amazon said in an interview that false comments mislead consumers and put small and medium-sized sellers at a disadvantage. Amazon will ensure the authenticity of platform comments through innovation and investment. There is a clear way to deal with false comments. Amazon recommends consumers to use the one click reporting function when they doubt the authenticity of comments.