Amazon Layoff Trend May Continue to Early Next Year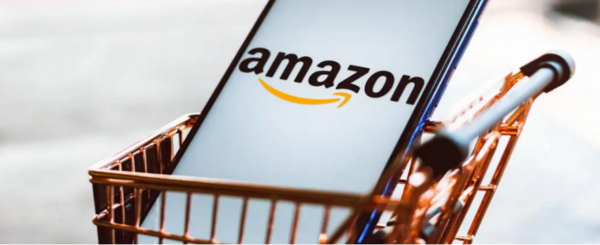 For Amazon employees, the fear of layoffs will last until next year. On November 17, local time, Bloomberg reported that Andy Jassy, CEO of e-commerce giant Amazon (Nasdaq: AMZN), said that layoffs would last until 2023, which was the first time that Amazon had publicly talked about its cost cutting plan since it was exposed that it would cut about 10000 employees.
Jia Xi said that the company's leadership is reviewing the workload of employees, thinking about the business that it plans to continue to invest in development in the future, and giving priority to the parts that are beneficial to customers and the company's long-term development. "The economic situation is full of challenges, and the company has continued to expand its enrollment in the past few years. This year's review will be more severe." Jia Xi said that these decisions will be shared with affected employees and departments in early 2023.
Just this week, it was revealed that Amazon planned to cut about 10000 employees, and the equipment department, retail department and human resources department would be affected. The New York Times said that this layoff might be the largest layoff in Amazon's history. The last large-scale layoff of Amazon can be traced back to 2001. During the American economic recession, Amazon laid off 1500 employees, accounting for 15% of its employees at that time.
Jia Xi said that at present, some departments have received relevant notices and the company will provide them with a "voluntary buyouts" plan. According to documents seen by Bloomberg, some employees are allowed to look for new jobs within the company within 60 days, but if they fail to obtain new positions, they will receive severance payments based on their tenure.
Jia Xi took over Amazon in 2021. When he took office, he was caught up in the outbreak of the epidemic, and the online business increased rapidly, so Amazon began to expand on a large scale. From 2019 to 2021, Amazon employed more than 800000 employees. However, as the economy slows down and the epidemic dividend fades, Amazon's revenue growth begins to slow down. Macrotrends, a financial data website, showed that Amazon's profit margin in the third quarter was only 2%, continuing the decline since the first quarter of last year and hitting a new low in recent years. Its North American retail sector has also started to lose money. Since this year, the operating loss has reached 2.6 billion US dollars. It is expected that this sector will eventually record a loss this year.
While the growth of several business areas of Amazon slowed down, Jasi has been trying to reduce the company's expenses. In the past few months, Amazon has frozen some recruitment and closed some small projects. As of the end of March this year, Amazon had 1.62 million full-time and part-time employees, but by September 30, the number of employees had dropped to 1.54 million.
Before Jia Xi's public announcement, many Amazon employees accused Jia Xi of keeping silent about layoffs and questioned that he did not talk to employees like Mark Zuckerberg, CEO of Meta. Bloomberg said many employees complained that too many colleagues were fired and it was difficult for them to concentrate on their work.
As of the closing of the US stock market on November 17, Amazon fell 2.34% to close at 94.85 US dollars per share, down more than 44% this year.